Dr. Bernice Adiku Heloo
Development Consultant, Founder and Board Member
Dr. Bernice Adiku Heloo is a development consultant and an expert in International Relations with over 25 years' experience in Development work. After working with many  Development Agencies, including Care International, she established the Pro-Link Organization.
Dr. Heloo has vast experience in using approaches such as Participatory Learning approaches, social mobilization, social engagement & advocacy, Social and Behaviour Change Communication, among others in health-related programmes and other social interventions.
She worked as Executive Director of Pro-Link from its establishment in 1993, until May 2012, where she built a good foundation for Pro-Link to continue their work of empowering lives. In 2007, she was appointed the International President for SWAA, which is in 40 African countries, where she served for two terms.
She has been very instrumental in mobilizing People Living with HIV (PLHIVs) in Ghana, forming support groups, nurturing, mentoring and building their capacities until they are able to operate on their own. Through these efforts, she has formed over 9 support groups of PLHIVs that are currently operating as NGOs.
After serving as the Deputy Minister for Environment, Science, Technology, and Innovation, she is now a Member of Parliament for the Hohoe Constituency and serves on the Environment and Poverty Reduction sub-committees of the Parliament of Ghana.
Mrs. Rebecca Damalie
Gender Specialist, Educationist, and Board Chair
Mrs. Rebecca Damalie is a Gender Specialist and an Educationist. She has over 20 years' experience in development work and assisted many CSOs and NGOs in the development of gender models, policies and supported many organizations to mainstream gender into their health-related programs and other social interventions.
She has served on several boards including the Society for women and AIDs in Africa Ghana branch and currently serves as the Assistance Headmistress of the Tema.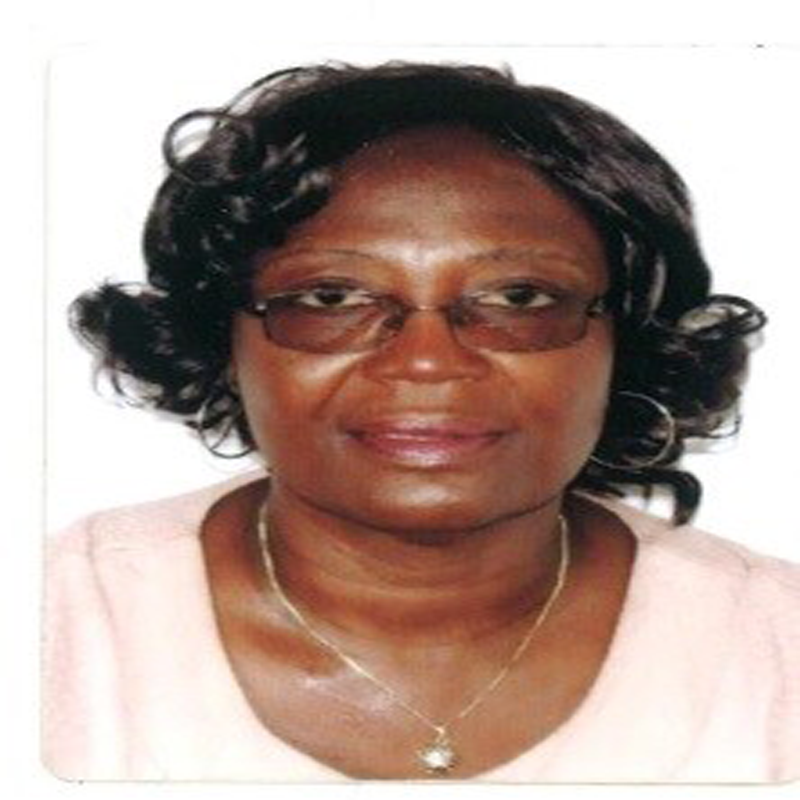 Dr. Kafui Affram
Public Health Practitioner and Board Member
Dr. Kafui Affram holds a Ph.D in Public Health, with over 25 years' experience in Public Health and Child Nutrition. In addition to being a Lecturer at the University of Ghana Nursing school, she is also a gender specialist and development consultant, assisting many development agencies in building capacities of health personnel to effectively prevent malaria, promote child nutrition and MNCH and provision of user-friendly health services.
Dr. Dela Heloo
Finance and Taxation Professional and Board Secretary
With a Ph.D in Taxation and Masters in Finance, Dr. Dela Heloo is a Procurement Specialist, a member of The Chartered Institute of Purchasing and Supply (MCIPS) U.K, a member of the Chartered List of Taxation Ghana, and a member of the International Tax Crime.
As a founder of Growth Integrated Development Programmes (NGO), he has gained a lot of experience in development projects for the past 15 years. Currently he is the Assistant Commissioner of Enforcement and Debt Management Compliance at Ghana Revenue Authority.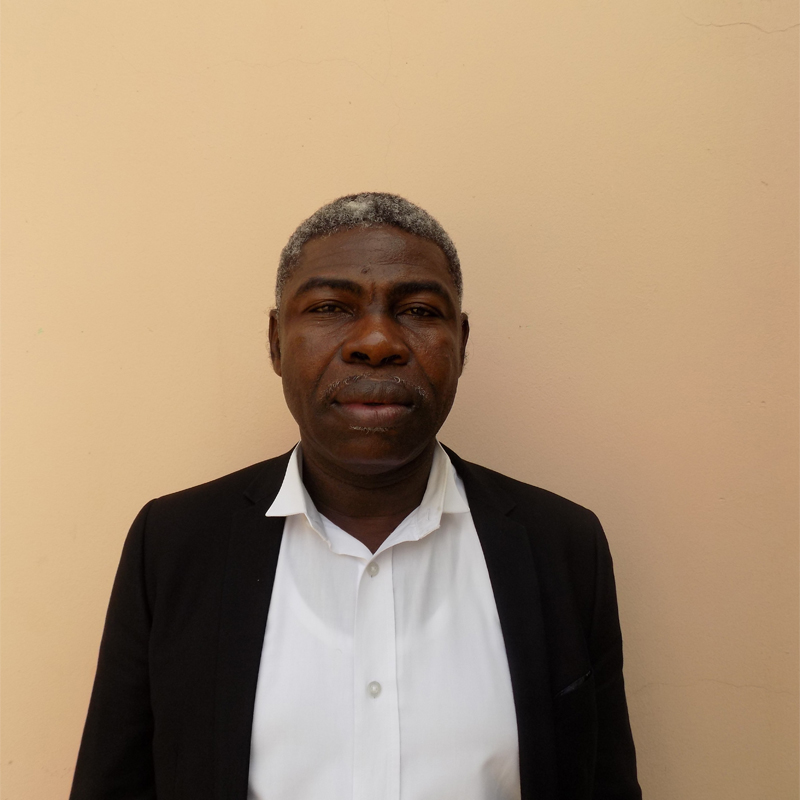 Mr. Obed Wordu
Chartered Accountant, Legal Practitioner, and Board Treasurer
Mr. Obed Wordu is a member of the Chartered Accountant Ghana and Ghana Bar Association. He has over 20 years' experience in financial auditing, compliance and management, and has provided consultancy in financial management to many organizations, NGOs and Development Agencies. Currently he works as a private practitioner providing Financial and legal consultancy services.
Samuel Edem Assisi
Acting Executive Director, Pro-link Organization
Mr. Samuel Edem Assisi is a Ghanaian who holds a Master of Arts Degree in International Relations with emphasis on International Humanitarian Law, United Nations Law, Foreign Policy and Diplomatic Communication. His first degree is in Social Studies, Education and Economics and has over 7 years' experience in Development work, Advocacy, Environmental management, consulting, capacity building, research, publications, Public Health, Project Design and Management in both the public and private sector. He is also a trained teacher with over 10 years of continuous teaching experience from basic to tertiary levels.
He is currently the Acting Executive Director of Pro-Link Organization, a national NGO, after serving as the Head of Programs for more than five years. He coordinated and strengthened partnerships with key stakeholders from National, Regional, District and Community levels in various capacities. He has engaged partners who have funded
Pro-Link including GAC, ILO, IOM, UNHCR, UNAIDS, Global Fund, USAID, JSI, eni Foundation, ADRA, CIDA, DFID, EU, PLAN and FHI 360. Key areas of projects he has managed include health (eg. Maternal Neo-natal and Child Health, HIV/AID/TB/STI. Malaria, Nutrition, FP, WASH etc.), Gender & social protection, SBCC, social engagement and social accountability, vocational skills training, targeting in and out of school youth, key populations, women, children; economic empowerment for women, youth and support groups; capacity building for CSOs; Research and Advocacy.
Pro-Link! Empowering Lives